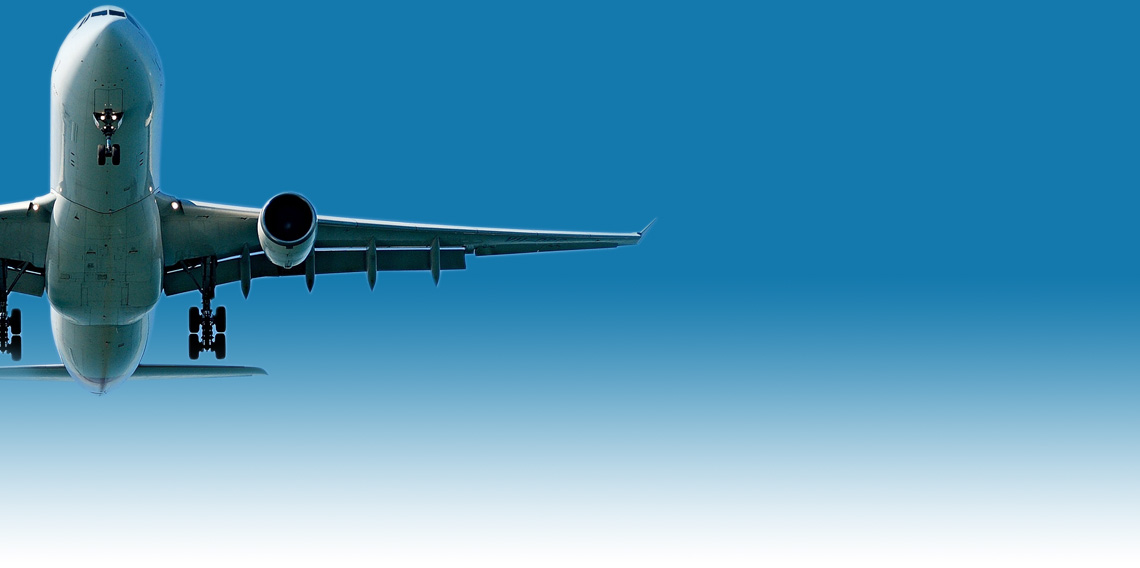 Exciting Developments
4/15: Recent studies indicate that future demand for sustainable aviation fuels will outpace production – we're here to help close the gap.
Sustainable aviation fuel (SAF) production is mobilizing quickly, but studies show that fuel producers still have a ways to go to meet 2030 goals. An article recently released by ICF shows a supply gap between projected SAF supply and demand of over 5 million tons by the year 2030.
These numbers are based on publicly announced new facilities and climate benchmarks – they're very much indicative of an urgent need for increased SAF production, and fast. The ICF article notes that scaling up production of SAF "will require collaboration across the whole aviation value chain," a wide variety of industries and institutions.
4/1: Over half of the world's most prominent institutional investors say they are taking the carbon footprint of their portfolio into account.
Robeco, an asset management firm based in the Netherlands with a large US presence, recently released their annual climate survey, in which they received responses from 300 large institutional and wholesale investors located in a wide variety of regions around the world. These investors manage about $27.4 trillion in assets overall.
This year's report saw an increase in the number of respondents indicating they've set a net-zero target for carbon emissions, with a substantial amount aiming to divest from carbon-intensive stocks (such as those from the oil and gas sector) in the near future. 30% of investors indicated that they are accelerating the decarbonization of their portfolio.
3/11: A new study indicates that net-zero aviation emissions by 2050 is possible – but it's going to cost about $1 trillion.
A recent study released by the University of California, Irvine (UCI) offers a bit of perspective on the long road ahead when it comes to the aviation industry's ultimate goal of net-zero emissions. Large steps have to be taken to achieve this goal, both technological and monetary – the research team estimates the cumulative expenses of carbon offsetting needed for carbon neutrality to be around $1 trillion.
Steven Davis, the UCI professor who served as head of research for the study, mentioned that one of the largest necessary changes for a net-zero future will be the fuel used by aircraft. For this important shift, he looked to sustainable aviation fuels (SAF), noting that "[s]caling up production" of these fuels "will entail big investments in new technologies and processes."
2/25: The US Government has formally put into place a "flight plan" for sustainable aviation fuel (SAF) development and production.
This "flight plan" is formally known as the Sustainable Aviation Fuel Grand Challenge. It's the product of a joint effort between the U.S. Department of Energy (DOE), Department of Transportation (DOT), Department of Agriculture (USDA), and other agencies in the federal government to move towards producing sustainable aviation fuels at scale.
These three agencies have launched a Memorandum of Understanding (MOU) aiming to, among other things, reduce the cost and increase the production and use of SAF. Their two main objectives are to achieve a minimum 50% reduction in lifecycle greenhouse gas emissions in comparison to conventional fuel and to have SAF supplies meet 100% of aviation fuel demand by the year 2050.
2/4: 20.82 billion gallons is the magic number, according to the EPA's proposed renewable fuel requirements for 2023. The EPA's projected renewable fuel requirement for this year comes out to around 20.82 billion gallons in total. Cellulosic biofuel requirements, in particular, are projected to increase greatly – by a factor of around 3. This increase is part of a larger push by the EPA to achieve their goal of 22.86 billion gallons of renewable fuel by the year 2025.
To achieve this goal, the Inflation Reduction Act of 2022 offers tax incentives to renewable fuel producers through the end of 2024. Biodiesel blenders who produce and sell or use renewable fuels in their business are eligible for a tax credit of $1 per gallon of fuel.
1/21: The Sustainable Aviation Fuel revolution has officially arrived in Japan. Earlier this week, Japan Airlines and All Nippon Airways, the two largest airlines in Japan, agreed to begin purchasing large quantities of Sustainable Aviation Fuel – tens of thousands of tons – for usage on international routes. The amount each company will purchase is slated to increase year over year, eventually reaching 200,000 tons by the 10th year of the plan. This announcement shows the two companies making strides to comply with the International Civil Aviation Organization's goal of achieving net-zero emissions of CO2 from aircraft by the year 2050. In addition to this long-term goal, Japanese airlines must offset or reduce 15% of emissions from their 2019 levels beginning in 2024.
1/14: One of the world's largest air forces is making a turn towards sustainable fuels. As they strive towards the goal of net-zero emissions by 2070, the Indian Air Force (IAF) has begun to explore new technologies to reduce, and eventually eliminate, carbon emissions. Foremost among these technologies is sustainable aviation fuel. The IAF is aiming to gradually adopt blended Bio-Fuel for usage in its jets, a monumental step towards a sustainable future for aviation in one of the world's most populous nations.
1/7: The usage of SAF (short for Sustainable Aviation Fuel), even as a small percentage of the total fuel used by a plane, will become mandatory in Europe and perhaps across the world. That means that any aircraft from any given airline, domestic or international, will require some SAF in its tank to fly to Europe.
In a talk given on January 5 at the World Economic Forum summit in Davos, Switzerland, Holland-Kaye lays out his solution to what he calls the "carbon footprint problem": Sustainable Aviation Fuel, which he describes as "the only option for long haul flights to decarbonize." In October 2022, a group of delegates from over 180 states and 47 organizations met at a summit organized by the UN's International Civil Aviation Organization to agree on and adopt a long-term aspirational goal (LTAG) of net-zero aviation emissions by 2050. In this agreement, delegates indicated Sustainable Aviation Fuel as one of the key drivers of this shift towards a green and sustainable future for the aviation industry. Holland-Kaye states it plainly: "SAF is the critical technology to get to net zero aviation by 2050."
12/14: The Department of Energy announced Tuesday that its scientists produced the first-ever fusion reaction to result in a net energy gain, a major breakthrough in the path toward commercial nuclear power.
Theoretically, nuclear fusion, unlike typical nuclear power processes like fission, could produce massive amounts of electricity without producing lost-lasting radioactive waste or posing the risk of meltdowns. For the first time, the fusion reaction, taking place on Dec. 5 at the Lawrence Livermore National Laboratory in California, took a few billionths of a second. The next step is proving that the technology can work not only in highly structured laboratory experiments but eventually in commercial reactors that can power the world. Both public and private funds have been funneled into the fusion race around the globe, with the aim of ultimately manufacturing fusion machinery that could bring electricity to the grid with no carbon footprint, no radioactive waste, and far fewer resources than it takes to harness other renewable energy sources. Beyond the climate benefits, advocates of fusion power say it could help bring cheap electricity to impoverished parts of the world.
A great step forward, but not immediate
The commercialization of fusion technology could take decades to get to the point where it can be integrated into the electricity grid. In the meantime and beyond, companies and governments need to invest in the sustainable energy sources it will take to lessen climate change.
12/03: By investing in EFT, you are supporting a sustainable future for our planet–all while aiming for large returns.
Today, there are countless options available for donating to clean energy, whether it is to research organizations, groups building infrastructure, or even local organizations like community solar. Your donation comes from the good of your heart and the belief in the project; you are not expecting to receive money back for your donation.
While it might feel good and make a small difference, we need a mass-scale solution. Our big problem is scale: less than 1% of our cars and trucks are electric1. Since the vast majority of vehicles are combustion engines, a complete transition to battery-based vehicles would be an almost unfathomable century-defining event.
This is not even to mention industrial transportation like cargo ships and planes–a significant source of carbon emissions. Battery technology is simply not capable of powering a cargo ship, for example2. Financially and practically speaking, we have decades of transportation infrastructure built specifically for liquid fuel.
We have a solution now, and EFT believes we are a key technology leader in the transition to a sustainable transportation system.
11/19: As companies face more and more pressure to reduce their carbon emissions, travel activity is expected to soar by 85% from 2016 to 2030.
In response to the need to reduce emissions, many consumers, employees, regulators, and investors are considering reducing their trips. At the same time, more and more travel companies pledge to reach net-zero emissions. However, some obstacles exist, including costs and a limited selection of decarbonization technologies. One recent McKinsey and Skift Research report has described some strategies travel companies can take to lower their carbon footprint, including encouraging customers to pay for electric vehicles, providing packages that promote low-carbon and sustainable practices, and more actively promoting environmentally friendly options for leisure travelers.
Of course, one sustainability strategy the report encourages is the widespread adoption of Sustainable Aviation Fuels (SAF). The report recommends having travel companies invest in production plants to increase the supply of alternative fuels. Most paths toward sustainability will require businesses to launch special initiatives outside the current core of their operations.
11/12: As demand for fossil fuels peaks in the coming years, invest in sustainable fuels that can power the vehicles of today.
As the UN's COP27 is in the headlines aiming for global policy, we watch with great interest but realistically know it is hard to change the whole world at once. We are, of course, focused on real-world solutions, like our technology which can be implemented in so many ways today.
The International Energy Agency's latest World Energy Outlook sees a "definitive peak for fossil fuels." Even with prevailing policies, coal demand peaks this decade, natural gas by the end of the decade, and oil by the mid-2030s.
Governments are now funding clean energy projects more than ever. Thanks in large part to the US Inflation Reduction Act. By 2030, annual solar and wind capacity additions in the United States are expected to grow two-and-a-half times over today's levels, while electric car sales increase by seven times. With one current going towards increasing demand for fossil fuels to curb the world's energy crisis, and another going towards renewable energy to desperately curb the world's climate crisis, EFT has solutions to both problems.
11/5: A sustainable fuel solution for the diesel and jet fuel-powered engines of today.
There are millions of trucks, pickups, ships, and planes on the road, the sea, and in the air as you read this. They are not being replaced by electric vehicles in the coming few years. Their useful lifespan is too long, the economics, and technology (a ship traveling half the globe can't travel on one charge) are just not there yet. Frankly, our power grids don't produce nearly enough electricity, and they still rely on burning coal and other bad fuels.
Last Thursday, California regulators met to consider a sweeping proposal to ban sales of diesel-burning trucks and buses by 2040, a move that is expected to accelerate the transition to zero-emission vehicles both in California and across the country. The proposed rule requires that all new medium- and heavy-duty trucks and buses sold in the state be zero-emission, free of fossil fuels, by 2040. Indeed fleet owners and trade groups associated with trucking continue to push back against the state's proposed mandate, arguing that in a number of circumstances, the performance of zero-emission trucks could be inadequate.
10/29: How do we move away from food-based fuels?
Plant sources such as corn, grain, and soybeans have long been used by the energy industry as a source, or feedstock, to create renewable fuels for the transportation industry. However, with the war in Ukraine continuing to exacerbate concerns around sustainable fuel sources, many are questioning the world's reliance on plant-based fuels, particularly as it pertains to limited grain supply that could be used for food, during a time of rising food insecurity and prices.
According to RePlane, a European environmental group, in 2020, the EU used approximately 3.3 million tons of wheat as a feedstock to create biofuels, along with 6.5 million tons of maize. Overall, 20% of Ukraine's wheat exports and 27% of its maize exports are being used for transportation fuel, when Europe could be using these products for food. Even without taking food crises into account, farmers would struggle to keep up with crop production to meet fuel demands.
10/15: Last Friday, the Environmental Protection Agency took a step towards finding lead in airplane fuel which poses a risk to thousands of young children who live near airport runways.
According to EPA administrator Michael Regan "aircrafts that use leaded fuel are the dominant source of lead emissions to air in the country…exposure to lead can cause irreversible and lifelong health effects." If the proposed endangerment finding is finalized the agency said it would move to issue new emission standards that, working with the Federal Aviation Administration, could affect a broad swath of the nation's general aviation industry.
These new standards come in a time of immense pressure on the aviation industry to switch to Sustainable Aviation Fuels (SAF). While the federal government has set ambitious standards to supply at least 3 billion gallons of SAF by 2030, the Energy Department said given limited time to meet the 2030 goals "requires an immediate focus on commercially ready conversion technologies and feedstocks." It added, "Lipid-based pathways (fats, oils, and greases) are expected to be the primary fuel pathway leading up to 2030."
10/08: Emerging Fuels Technology is proud to announce that we are collaborating with Raven SR to produce high-quality synthetic fuels from waste products that would otherwise harm our atmosphere.
On September 29th, our two firms announced a memorandum of understanding (MOU) to integrate their respective technologies into an advanced system for producing sustainable aviation fuel (SAF) and renewable diesel.
The resulting platform combines Raven SR's patented Steam/CO2 Reformer process and EFT's patented Fischer-Tropsch synthesis and Maxx Jet™/ Maxx Diesel™ upgrading technology, allowing for the expanded production of sustainable diesel and jet fuels from organic waste and landfill gas.
9/20: Shipping companies and governments around the world are setting new standards for alternative fuel use.
Maritime forecast to 2050 is one of DNV's energy outlook reports, providing independent research into how the energy transition will affect the maritime industry. The report finds the initial IMO Greenhouse Gas Strategy to come into effect in 2023, encouraging emission-reduction ambitions. This will be followed by developing the next wave of regulations including market-based measures setting a price on CO2 and a requirement to account for well-to-wake GHG emission intensity of fuels. Additionally, the EU has proposed to include shipping in the EU Emissions Trading System (EU ETS) and the FuelEU Maritime regulation, aiming to increase the use of carbon-neutral fuels. Some of the alternative fuel sources being implemented by the industry include methanol and liquefied petroleum gas (LPG), ammonia as fuel, and other hydrogen-fuelled newbuilds which will be used in conjunction with fossil fuels.
9/6: According to the Global Gas Flaring Reduction Partnership (GGFR) global gas flaring increased to 144 billion cubic meters (bcm) in 2021 from 142 bcm in 2020.
Gas flaring is the burning of natural gas associated with oil extraction. The extraction and processing of oil and gas involves dealing with high pressure changes. A sudden change in pressure can lead to an explosion and long-lasting fires that are difficult to control. Gas flaring is the process of burning excess gas, in order to de-pressurize equipment and manage unpredictable and large pressure variations.
Global flaring is estimated to result in about 400 million tons of CO2-equivalent emissions annually.
8/30: Meeting the Govt's ambitious new goals for cutting emissions requires large-scale, invasive mining projects which disturb pristine and tribal land.
The climate package just signed into law gives aid to mining companies, who want to mine nickel for electric vehicles in places such as Tamarack, Minnesota, a marshy and wild part of Minnesota valued by tribal communities. Situations such as this create a dilemma for environmentalists who recognize we have to cut emissions quickly, but don't want to do so at the expense of our precious natural environment.
​​The immense demand for metals such as nickel is driven not only by the millions of electric vehicles coming onto the market but also the electrical grid that will power them. The International Energy Agency warned last month that battery and mineral supply chains will have to expand tenfold over the next decade to meet the world's goals for electrifying transportation. Our electrical grid simply isn't designed for significantly more power than it can handle now.
8/23:
Using satellite data from four major cities internationally, scientists found that emissions from landfills in 2018 and 2019 were 1.4 to 2.6 times higher than earlier estimates.
The bottomline is we need to prevent this bad gas from reaching our atmosphere. The good news is that we can not only capture the methane, we can turn it into sustainable jet fuel!
The study, published by Science Advances in early August, looks at Delhi and Mumbai in India, Lahore in Pakistan and Buenos Aires in Argentina, and aims to help local governments carry out targeted efforts to limit global warming by pinpointing specific sites of major concern.
When organic matter such as wood, food, or paper decomposes, it releases methane into the air. The methane remains in the air about a dozen years and traps 80 times more heat in the atmosphere than carbon dioxide does. At last year's United Nations climate conference, 104 countries signed a pledge to reduce methane emissions by 30% by 2030, compared to 2020 levels.
The United States specifically has put in place new measures to cut methane emissions from the petroleum and natural gas sectors as part of the far-reaching climate legislation in the Inflation Reduction Act of 2022.
8/9: An agreement reached at the end of last week by the Senate aims to cut greenhouse gas emissions roughly 40 percent by 2030.
There is so much news about this bill out there, let's focus on how it affects renewable and sustainable transportation fuels.
For Emerging Fuels Technology, the agreement includes a program for oil and gas companies to reduce methane emissions, rewarding oil and gas companies that slash their emissions of methane, and penalizing those that don't. EFT's FlareBuster technology could be a powerful tool for oil and gas companies to reduce their methane emissions. By capturing methane produced by gas flaring (the burning of natural gas associated with extraction), we can prevent methane from escaping into the atmosphere (methane is 28x more harmful as a greenhouse gas than carbon dioxide) and from it produce "drop-in" diesel and jet fuel, ready for use in today's engines and burning cleaner than today's petroleum based fuels. If oil and gas companies want to receive benefits from the recently instituted Methane Emissions Reduction Program, they may want to consider EFT.
8/2: It is anticipated that by 2030 there will be two billion cars on the roads, with only 8% of those being Electric Vehicles.
As you probably know, we have no time to waste when it comes to curbing emissions. Formula 1 racing seems to be on the right track. As part of their plans to become carbon-neutral by 2030, the sport is pioneering a "'drop-in'" 100% sustainable fuel that can be used in F1 cars and utilized by most road cars across the world.
While Emerging Fuels Technology is part of the solution addressing diesel and jet fuel, we also tackle another crucial issue, decaying organic waste, a major contributor to greenhouse gas emissions. EFT produces "drop-in" diesel and jet fuel, ready to be used in today's engines, powering trucks, planes, cargo shipping, and more. Simply put, we capture methane and carbon dioxide from sources such as landfills, wastewater, animal manure, and oil wells which would otherwise be emitted into our atmosphere (methane is 28x more toxic to the atmosphere than carbon dioxide) and transform them into sustainable fuels. Our plants are small-size, modular, autonomous, and ready to be easily installed at sites of waste production.
7/23: Grain-based biofuels are now under scrutiny in Europe as the world attempts to curb a hunger crisis.
Following blockades of Ukrainian exports by Russia, many developing nations now face starvation crises due to limited grain supply. In 2020, approximately 3.3 million tons of wheat were used as a feedstock in EU biofuels. For corn, 6.5 million tons were used in EU biofuels. Overall, 20 percent of Ukraine's wheat exports and 27 of their corn exports could be replaced by grains which are being burned in the European transport industry.
A report by Europe based environmental campaign group, RePlanet reads "To free up food supplies and put a downward pressure on global prices, Europe must alter its own behavior. Most immediately the EU must cease all use of biofuels originating from sources which can instead be used as food or feed."
7/12: Are electric vehicles really so sustainable?
Yes, electric vehicles are a great thing and the vehicles of the future, but today they remain a flawed solution to the world's needs. Many of the world's most talked about steps to achieving carbon-neutral power (including solar power and electric vehicles) are dependent on vast amounts of mineral resources, requiring mining and refinement at a far greater scale than we are currently capable of.
Last month, the European Union voted to outlaw the sale of new cars that use gasoline or diesel by 2035, effectively rendering the auto market dependent on battery technology.
Electric vehicles require minerals such as lithium, nickel, cobalt, manganese, palladium, and others, which are mined from underdeveloped and exploited countries such as the Congo, with global interests competing for the countries' mines and trading ports. The extraction of these resources continues a pattern of environmental degradation, human rights violations (such as child labor), and underdevelopment across the global south.
7/1: As the world watched the results of the G7 conference, one common thread emerged, emphasis on the need to move away from energy like coal towards cleaner, renewable, sustainable energy sources.
Unfortunately, progress is easier said than done. As the world confronts multiple crises, including an energy crunch exasperated by the war in Ukraine, a famine in the horn of Africa, and multiple climate crises in China, Europe, and the United States, the Group of Seven industrial countries, plus representatives from Argentina, India, Indonesia, Senegal, South Africa, and Ukraine, assembled to discuss global energy sources, projects, and trade. As many countries attempt to wean themselves off Russian oil and gas, European nations such as Germany, Austria, Italy, and the Netherlands make plans to return to older energy sources such as coal and gas despite COP26 President Alok Sharma calling for "consigning coal to history" at the United Nations Climate Summit in Scotland last year.
While empowering clean energy infrastructure is a step in the right direction towards carbon-neutrality, Emerging Fuels Technology is building highly scalable, sustainable technology for the infrastructure of today. While the White House statement mentions the building of "climate resilient infrastructure," "responsible mining of metals and critical minerals"and "battery manufacturing sites" (which is sure to generate its own emissions and a host of other problems) we have developed small-size and modular plants which generate low-carbon fuels out of the waste products of today. Our fuels are produced from decaying matter which emits methane, an extremely harmful greenhouse gas which is 28xs more toxic to the atmosphere than CO2.
6/25: In 2019, the U.S. military used ~1.7 million barrels of jet fuel per day. Can there be enough renewable fuels? For EFT the answer is yes, by switching to our sustainable synthetic fuels made out of waste products, militaries all over the world could be (after a well-planned ramp-up) powered by drop-in fuels, ready to be used in today's engines.
In an article by Interesting Engineer, EFT's President Kenneth Agee explained "production of renewable fuels can be looked at as having more portability and flexibility in terms of how you move the fuel because the renewable fuels production plants will be much smaller than a typical refinery and could be located closer to the end-user [read: consumer including vehicles and aircrafts of the military]." Specialists, like EFT, could build modules that extract moisture and CO2 from the atmosphere to generate e-fuel. As Agee explains, "you can convert the CO2 and water into CO and hydrogen, which can then be turned into synthetic hydrocarbons." These hydrocarbons can then be refined into both diesel and jet fuel.
6/21: EU transport ministers have recommended that the EU mandate that 6 percent of all aviation fuel at European airports be Sustainable Aviation Fuel (SAF) by 2030.
The mandate, known as ReFuelEU, is part of a larger plan of carbon emissions reduction initiatives that aim to cut the bloc's emissions 55 percent from 1990 levels by 2030. European airlines want the EU to create and execute policies that encourage sustainable aviation fuels. Airlines agree that European governments need to provide financial support, whether directly or through tax policy, for the development of sustainable fuels.
6/14: Methane leaks are a problem, we have a solution that can make money.
A new report by the House Committee on Science, Space and Technology showed that large oil and gas companies produce methane emissions in the Permian Basin area "…significantly higher than official data." The committee has urged companies to make greater and more accurate use of the leak surveillance equipment known as Methane Leak Detection and Repair, or LDAR.
Our FlareBuster technology has the ability to capture methane and turn it into low-carbon fuels, instead of allowing smoke and gas to enter into the atmosphere. We can capture methane, clean up emissions, and create new revenues for companies by producing new products. The technology can be deployed anywhere methane is emitted, it works on self-generating power, it's low-cost, and produces jet fuel or diesel.
6/7: The aerospace industry has set ambitious targets for the year 2050 to reduce its net greenhouse gas emissions by 50 per cent compared with 2005 levels – but at present it is not on track to achieve them. Let's not even get started about the air forces around the world who actually use more fuel, then there are air freight, think Fedex, UPS, etc, private planes…you get the picture.
Technology from Emerging Fuels is a way forward. We plan to build our own plants here in the USA and license our technology to global partners.
Sustainable Aviation Fuel (SAF) is the way forward, and Emerging Fuels Technology has the innovative technology and processes to meet some of the under-supply of these fuels the industry so desperately wants and needs.
5/28: A new report from Deloiette estimates that, if emissions continue on the current path through to 2070, it will cost the global economy $178 trillion. However, if nations can decarbonize by the middle of the century, we could add $43 trillion in value instead. Climate inaction includes the cost of an increasing number of disasters along with failing crops, land lost to sea level rise, lost productivity because of extreme heat, and increased disease, among other impacts. While massive decarbonization of global economies will cost in the short-term, the report says, in the long-term decarbonization efforts will add value through job-creation, and the mitigating of the disastrous effects of climate change.
5/24: On March 25th, 2022 a milestone for the use of SAF in air travel was reached. Airbus performed the first A380 flight entirely powered by SAF. This is an important data point in the development of aviation progress and innovation.
The problem today with spreading SAF to the entire aviation industry is not that the demand isn't there. The global market for SAF is expected to grow substantially, driven by demand across every segment of the aviation industry. The problem is insufficient supply, due to a lack of widespread economic incentives and regulatory guidelines.
5/17: Rather than releasing methane into the atmosphere, flares can be turned into low-carbon jet fuel or diesel. We have the technology. We have the equipment manufacturers. We even have the airlines and transportation firms who would really like to purchase the fuel. We need your support as investors to expand and make this a reality.
5/10: A study last year by the International Energy Agency (IEA) found that for the world to achieve net-zero carbon emissions by 2050, overall mineral requirements would need to increase six-fold. If that were to be a reality, the demand for increasingly scarce minerals like lithium would rise by 90 percent.
For Emerging Fuel Technologies (EFT), our mission is to turn waste products into transportation fuels. Rather than perpetuating and expanding dirty supply-chain practices, our technology actually cleans up supply chains. By converting waste products that are emitted everyday (animal manure, waste water, methane etc.) into renewable fuels, we are taking infrastructure currently in use and updating it for the era of sustainability.
5/7: A new World Bank Report finds a "disappointing" level of progress over the last decade on curtailing the burning of natural gas at oil production sites.
"Flaring" as this issue is called, is a major source of carbon emissions. Basically what it is, is the unnecessary burning of natural gas at production sites. This practice is both wasteful and environmentally harmful. According to Zubin Bamji, program manager of the bank-led Global Gas Flaring Reduction Partnership, "The volume of gas flared worldwide is greater than the European Union's 27 member states' gas imports from Russia." This wasted gas could be used to displace dirtier fuels and boost global energy access, but instead natural gas flaring leads to massive carbon emissions, with 400 million metric tons of CO2 equivalent emissions being flared just last year.
4/26: According to a Pew Research Center survey from January 2022, 69% of Americans agree that we should aim to be carbon-neutral by 2050 and that we should prioritize alternative energy sources over the expanding production of coal, oil, and natural gas. For younger people, the concern with climate change is even greater. While 42% of U.S. adults thought it should be a top priority for the President and Congress to address this year, 54% of U.S. adults under 30 say that it should be a top priority.
Primary to curbing the effects of climate change is introducing sustainable technology that reduces waste and greenhouse gas emissions.
4/23: With EFT, we're not re-inventing the wheel, we just have a new way to power it.
Every year, internationally recognized climate reports warn of the danger of greenhouse gas emissions, and the drastic changes in technology and infrastructure needed to curb climate disaster. In response, the media highlights technologies like electric vehicles, which promise to curb America's reliance on fossil fuels. Truth be told, electric vehicles are only as clean as the energy used to charge them, and they do not address the millions of planes and trucks currently in use in the US alone.
With as many as half of American utility companies pushing back against climate measures aligned with the Paris agreement, new clean and innovative sources of energy are required to make a dent, particularly ones that require as little new infrastructure as possible. While it may take decades to convert all US planes and trucks to electric-power, EFT has the technology to create low-carbon fuels to power our current infrastructure.
4/19: On March 31st, the International Committee on Sustainability Standards proposed global baseline standards for companies to disclose sustainability information to their businesses through audited financial statements. Having global standards on transparency will lead to getting more accurate information from companies and less reliance on data providers.
The ISSB's proposals also deal directly with climate-related disclosure requirements. The proposals require the disclosure of a company's significant sustainability-related risks and opportunities that are necessary for investors to assess a company's enterprise value. All signs point to both investors and regulators looking to the long-term when assessing the value of companies.
4/16: Decarbonization and active ownership are issues looming large for institutional investors.
According to a study by Dutch asset manager Robeco, out of 300 large institutional investors in Europe, North America, and Asia-Pacific , 75% consider climate change a significant factor in their investment policy, a figure which is up 34% from last year. They found that investors are hungry to divest from fossil fuels, and are considering more asset classes for decarbonization efforts, including commodities.
This trend shows that companies like Emerging Fuel Technologies (EFT) are the investments of the future. We have developed the technology and are implementing it to produce renewable fuels, and turn waste products (think cow and pig manure for instance) into low-carbon fuels (think jet fuel for airlines, the Air Force, and delivery firms).
4/12: The latest climate report from the U.N.'s Intergovernmental Panel on Climate Changes (IPCC)  puts special emphasis on the need for cutting methane emissions, a greenhouse gas  which when vented or flared can be 28 times more dangerous than Carbon Dioxide. This isn't the first time methane was given specific focus—on the same day as a U.N. climate summit in Scotland last year, the Environmental Protection Agency introduced new long-awaited rules to curb methane emissions, including requiring the capture of natural gas (the use of which emits methane) alongside oil.
EFT's patented FlareBuster™ technology offers an innovative—and potentially profitable—solution to this problem. Our technology works by extinguishing Methane flares, capturing their energy, and transforming it into low-carbon transportation fuels.
4/09: Earlier this week, we told you about last week's report by the U.N.'s Intergovernmental Panel on Climate Change—and as you may recall, it wasn't pretty. The data showed that governments all over the world will need to do much more (including embracing low-carbon, renewable transportation fuels like EFT's). Hours before that report came out, the US Office of Management and Budget came out with their own, equally unpretty assessment. Their findings suggest that disasters made worse by climate change (e.g. flood, fire, and drought) could eat up as much as $2 trillion of the federal budget, and you don't need to be an economist to know that's bad.
4/05: U.N. releases bombshell report on climate change—WAY more needs to be done:
Yesterday, the United Nations' Intergovernmental Panel on Climate Change released its long-awaited report on the current status of climate change—and the findings were somewhat hard to stomach. The comprehensive report offers detailed insights into the world's options for cutting greenhouse gas emissions.
The report calls on governments across the world to lean into clean fuel solutions like the ones EFT is already providing. Luckily, advances in sustainable methodology has made these options more affordable than ever—which means subsidizing sustainable projects is also more feasible. As of right now, growth in global economic activity is outpacing countries' adoption of green technologies. If nations are to make good on their pledge to curb emissions, they'll have to do much more—and that includes turning to companies like EFT that are creating renewable transportation fuels.
3/6: London-based media company Futurology.life named EFT one of the most innovative oil and gas companies out of Oklahoma, noting its "exceptional performance" in innovation, growth, management, and societal impact. For the full article, find "101 Most Innovative Oklahoma Based Oil and Gas Companies & Startups" on their website.
3/3: EFT was featured in an article by The Wall Street Journal! The piece highlights the fossil-free jet fuel that we made in partnership with Twelve for the U.S. Air Force, and is a fantastic indicator that mainstream publications are catching on to the power and scope of our renewable fuel technology. For all the details, find "Vodka Made From CO2? Entrepreneurs Find Surprising Uses for Captured Carbon" on their website.
2/28: Our feature in TIME made the print edition! The piece ran complete with a picture of our "crystal clear" fossil-free jet fuel and a quote from EFT Founder and President Kenneth Agee. With more than 3 million subscribers to the magazine, this is sure to bring us to the attention of an all-new audience.
2/28: The U.N.'s Intergovernmental Panel on Climate Change released a report revealing the huge extent of environmental damage caused by traditional transportation fuels, which, left unchecked, could create massive climatic and economic instability worldwide. The main takeaway: accelerate the transition to decarbonization by investing in renewable fuel tech like EFT's. Visit "'Fossil fuels are choking humanity': Major UN report sounds the alarm on climate impacts" on CNBC for the full story.
2/17: EFT was featured in TIME! Our Founder and President, Kenneth Agee, sat down with them to discuss our hand in making the world's first fossil-free jet fuel. The article spotlights EFT's fuels as a viable option to power vehicles amid the battle for decarbonization. They even showcased a picture of our "white as snow" synthetic crude! For the full coverage, visit "To Take Climate Change Seriously, the U.S. Military Needs to Shrink" on TIME.
2/8: We unveiled our proprietary Maxx Jet™ and Maxx Diesel™ methods, which employ a unique catalyst system optimally configured to pair with our state-of-the-art Fischer–Tropsch (FT) patented technology. They provide a scalable, sustainable path for converting FT synthetic crude into very high yields of high-quality jet and diesel fuels. In other words, now we can produce better and greater quantities of our renewable fuels. For all the details, find "Addressing Critical Demand for Sustainable Fuels, Emerging Fuels Technology Introduces Maxx Jet and Maxx Diesel" on Aviation Pros.
2/3: A study published in Science revealed that methane-detecting satellites have pinpointed the cause of many methane-emitting "super events" to be shoddy infrastructure or maintenance, resulting in damaged pipelines and disastrous leaks. Fortunately, our own plants (which reduce methane and even extinguish methane flares) are easy to assemble, require little front-end equipment, and are constantly monitored by satellite. To read the full story, check out "Cracking down on methane 'ultra emitters' is a quick way to combat climate change, researchers find" on The Washington Post.
1/20: Our President and Founder, Ken Agee, was interviewed by Waste360. In the article, he breaks down and simplifies the nuances and advantages of EFT's two main platforms, our Flarebuster™ and BioGTL™ plant models, and shares some of his strategy to globally scale EFT's tech using the funds raised from this offering. The full piece, "EFT's Platforms to Turn Excess Gases into Liquid Fuels," is a great resource for curious investors!
1/13: News broke that Microsoft is planning to invest $50 million into the creation of Sustainable Aviation Fuel (SAF). This huge commitment may indicate a significant shift in corporate thinking. With EFT having helped develop the first-ever fossil-free jet fuel in partnership with Twelve, we're excited to see support for sustainable solutions gaining more and more traction. For all the details, take a look at "Microsoft invests $50 million in alcohol-to-jet fuel biorefinery" on Reuters.
12/24: Ken Agee, our President and Founder, spoke with Popular Science magazine about how investing in biofuels, a key part of the megatrend of decarbonization, can directly support forms of renewable energy such as EFT's sustainable transportation fuels. With multiple government agencies turning their attention to biofuels, now may be the perfect time to invest. To read what Ken had to say, visit "Biofuels are having a government-funding moment" on Popular Science.
12/15: Visual Capitalist shared a graph breaking down global greenhouse gas emissions by economic sector. Our area, transportation, made up a large chunk of the energy sector, the largest contributor by far. The graphic is especially useful in conveying one thing: while fossil fuels still dominate the commercial sphere, there is huge opportunity in transport as a potential point of disruption, and our renewable fuel production is targeting it as an optimal time. To see more, find "A Global Breakdown of Greenhouse Gas Emissions by Sector" on Visual Capitalist.
12/5: American Airlines finalized a sustainable aviation fuel (SAF) agreement beginning 2024, and EFT—who partnered with Twelve to produce the first-ever fossil-free jet fuel—was featured in the press. The agreement comes as a result of the Oneworld alliance, a group of 14 global airlines committed to net-zero emissions by 2050. This is great news for the public perception of SAF, but we've still got a long way to go. For more on this development, as well as EFT's breakthrough, check out "American Airlines makes move to sustainable jet fuel" on Tulsa World.
12/3: Lawmakers piled on the pressure Thursday for companies to disclose more data about their methane emission practices. The order comes from the House Science Committee and extends to the chief executives of ten major oil companies whose current monitoring they believe to be inadequate. For more, read "Lawmakers demand oil and gas firms divulge methane leak data" on The Washington Post.
11/29: EFT was featured in an article by CleanTechnica about the possibility of a renewable future for Air Force One. Citing the success of EFT's and Twelve's partnership to produce E-Jet®, the first-ever fossil-free jet fuel, they argue that Air Force One could soon adopt a clean fuel solution—especially given the U.S. Air Force's current interest in E-Jet®. To read about the path there, visit "Renewable Fuel for the Supersonic Air Force One of the Future" on CleanTechnica.
11/11: Our team sat down with Biofuels Digest for a full-length interview on all things EFT. This was a very special opportunity to discuss our state-of-the-art fuel production technology, recent milestones, and milestones to come with an audience of environmentally focused readers—and we were sure to make it count. For the full in-depth profile, find "The Competitive Edge: Emerging Fuels Technology" on Biofuels Digest.
11/7: Our President, Kenneth Agee, spoke with Oklahoma publication Tulsa World about the first-of-its-kind fossil-free jet fuel made in partnership with EFT, what it means to be carbon-negative and carbon-neutral, and why the transition to sustainable fuels can't wait. Check out the full interview at "Tulsa renewable energy company on ground floor of breakthrough jet fuel development" on Tulsa World.
11/2: With more than 100 countries having signed onto the Global Methane Pledge, the White House unveiled domestic policies aiming to facilitate the transition away from fossil fuels. As the U.S. and nations abroad race to match their 30% methane reduction goal, we're proud to be providing hotly demanded sustainable fuel production technology. Learn more about these top-down changes in "Biden unveils new rules to curb methane, a potent greenhouse gas, from oil and gas operations" on The Washington Post.
11/1: 80 countries have now signed the Global Methane Pledge, which aims for a 30% reduction in global methane emissions by 2030. As world powers phase out fossil fuels to match this goal, they'll be looking for sustainable methods of alternative fuel production, which EFT is providing. Read more at "Global Methane Pledge Sees Around 80 Signatories Now Signed Up" on Bloomberg.
10/28: Air Canada joined nine other airlines to create the Aviation Climate Taskforce, which will seek to reduce the industry's carbon footprint by investing in emerging technologies such as sustainable aviation fuels. Fortunately, that's exactly the kind of technology EFT is developing. Check out "Air Canada Commits to the Future of Sustainable Fuels" on Simple Flying for more info.
10/26: Funding just got more difficult for major coal operators, as more than 30 insurance companies announced new restrictions on underwriting coal projects. With the door closing on fossil fuels, are insurers paving the way for sustainable alternatives? Find out at "What could finally stop new coal plants? Pulling the plug on their insurance." on The Washington Post.
10/25: Leading business magazine Fast Company wrote about the need for immediate top-down action from businesses to embrace sustainable fuels. The call for low-carbon and zero-emission solutions rings true for EFT—that's why we're already developing fully compatible fossil-free fuels. Find the full article at "Gaining leadership buy-in for the switch to renewable fuels" on Fast Company.
10/15: We've partnered with carbon transformation company Twelve to produce the first fossil-free jet fuel from CO2 electrolysis, which will power U.S. Air Force fighter jets. This fuel works without any changes to existing plane designs and indicates a promising future for the compatibility of efficiency and sustainability. For the full story, find "Twelve Produces First Batch of E-Jet® Fuel From Carbon Dioxide Through Partnership With the U.S. Air Force" on Business Wire.
10/11: Two dozen additional countries signed a pledge for a 30% reduction in global methane emissions, bringing the total number of pledged countries to 34. The countries in support account for 60% of the global economy—great news for green fuel companies like EFT! Read the full article at "U.S. and E.U. line up global pledges to slash emissions of methane, a potent greenhouse gas" on The Washington Post.
9/28: We've licensed our Fischer-Tropsch catalyst technology to NiQuan Energy to help build a new GTL (gas-to-liquids) plant in Trinidad and Tobago. NiQuan has set a deadline to begin production by the end of the year. For the latest on this exciting partnership, check out "NiQuan looks to reopen by year end" on Trinidad Express.
4/29: We're providing crucial technology to Aker Solutions, an Oslo-based engineering company, to help design and engineer a new e-fuel facility at Herøya in Norway. The plant, which intends to produce CO2-neutral fuel from green hydrogen and furnace gas, will receive support from EFT for the integral process of Fischer-Tropsch synthesis. Check out the full details at "Aker Solutions wins Norway e-fuels engineering deal" on Upstream Online.
People are talking
An Introduction
Methane is 28x more toxic to the atmosphere than carbon dioxide.
We take the methane caused by cow manure and transform it into low-carbon fuel!
Watch our video to see how we are revolutionizing fuel.
As Seen In
"...Emerging Fuels Technology then fed that gas through its own process, combining it with hydrogen (which can be produced either from methane or from water using electricity) to generate synthetic crude..."
What We Do
Our patented, groundbreaking technologies convert cow and pig manure, wastewater, and landfills into carbon-neutral fuels.
As Seen In
"Still, investing in biofuels is a great way to support other forms of renewable energy, Kenneth Agee, the president of Oklahoma-based biofuel company Emerging Fuels Technology, argues."
How We Make Money
Licensing
Our technology is the core of current clients' fuel projects.
There are hundreds of companies around the world that need our patented technology to create renewable and sustainable fuels at scale.
Our Own Plants
From manure to wastewater to landfills, our cost-effective, autonomous plants can make fuels around the country and around the world.
Read more here.
Both active and abandoned natural gas wells are set to flare, burning some of the escaping gas. Our process eliminates the flare, capturing all of the escaping gas turning it into fuels autonomously. Our low cost solution has thousands of applicable sites across the US and the Middle East.
Read more here.
Current Client

In 2021 , EFT partnered with Twelve, a carbon transformation company, to successfully produce the world's first-ever fossil-free jet fuel. This is an example of one of our licensing agreements. This drop-in fuel can replace fossil-based fuels without any modifications to existing plane designs.
This breakthrough is currently being evaluated by the U.S. Air Force.
Deal Terms
$3.60 per share
(Minimum: 100 shares)
Raise target:
$75 million
All investors welcome
(All income and wealth levels)
Broker Dealer:
Dalmore Group, LLC
Accounting Firm:
M&K CPAS, PLLC
The investment sign up process is powered by KoreconX with broker-dealer level security and 256-Bit Encryption.
As Seen In
"...our technology is designed to create cost-effective solutions that redefine what was previously thought possible about production capacity, while simultaneously reducing greenhouse gas emissions."
Our Patented Technology
(17 Patents, More to Come)
The Science
Decaying matter—cow or pig manure, wastewater, or landfills, for example—releases methane into the atmosphere. By extracting carbon from these waste sources, we end the decay process; then, by adding hydrogen, we can produce fuel. When that fuel is burned, the amount of greenhouse gas in the atmosphere is less than that at the beginning of the process, as the methane produced by decaying matter is at least 28 times as harmful as a greenhouse gas (like CO2).
In this process, which is at the core of EFT's tech, the resulting fuel is actually considered "Carbon-Negative."
Read Our White Papers
With the successful completion of this capital raise, we plan to build our small-size, easy-to- install plants around the country and produce renewable, sustainable jet fuel and diesel to satiate the large appetites of commercial airlines and major corporations' trucking fleets.
The world sees waste, we see the raw materials for renewable fuels.

Investment Guide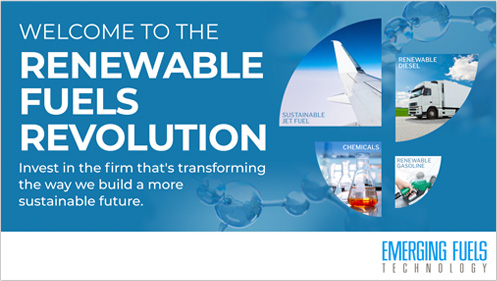 Read our in-depth guide for more details about EFT's mission, as well as how to invest.
Download our Guide
No registration required
About EFT
Emerging Fuels Technology (EFT) is creating the future of fuel. We are developing the means for carbon-neutral fuels that work in existing engines. Currently, we are licensing our core technologies to plants ranging from 2,100 to 420,000 gallons per day.
Upon successful completion of this raise, we intend to build and operate our own plants around the U.S. to provide the sustainable, renewable jet fuel and diesel that are in high demand and short supply. To meet today's demand, the nation needs to expand its capabilities exponentially—and we intend to do our part.
Leadership
Specialized expertise, hands-on knowledge, decades of experience, and 100% focus.
Our management team members boast several decades of experience: many were leaders of major corporations in the crude oil, natural gas, synthetic fuel, and chemical engineering industries. Our leadership team is armed with the knowledge necessary to produce the most cost-efficient, high-quality fuels and chemicals, as well as hundreds of other products (such as solvents and waxes). In addition, our patents ensure our shareholder value scales with global roll-out.
Webinars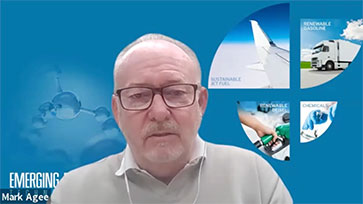 ORIGINALLY BROADCAST ON WED 02/02/2022
Watch the webinar replay and read the answers to the questions that we didn't have time to answer live.
Watch Replay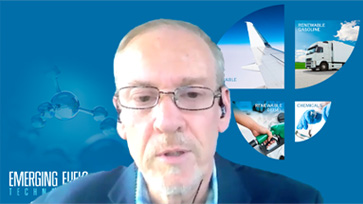 ORIGINALLY BROADCAST ON THURS 12/16/2021
Watch the webinar replay and read the answers to the questions that we didn't have time to answer live.
Watch Replay